MOVEMNET OF KILN WAGONS AND DRYING ROOM SHELVES
Our handling systems amply cover all needs arising in a modern installation for bricks and tiles, automating all process lines where there are mobile load elements, so much inside kilns as dryers and inside factory lines.
Control of the several movements is carried out through programmable logic automata synchronized with the action of the different loading and unloading mechanisms and coordinated with the regulation levels set for kiln and dryer. The manufacturing programme for this type of mechanism includes all types of mechanical and hydraulic transfers, pushers of different models, cable and chain hauling small trucks and cable winches, among others.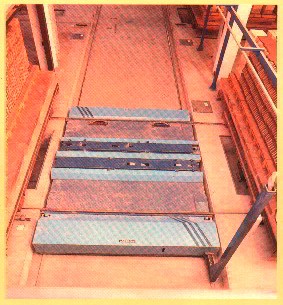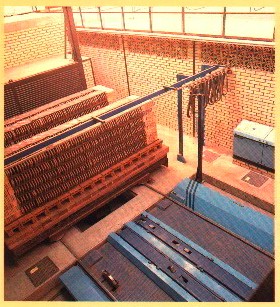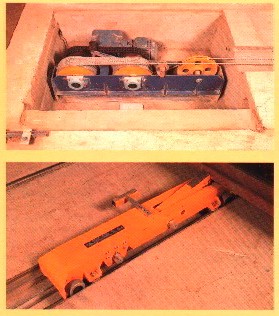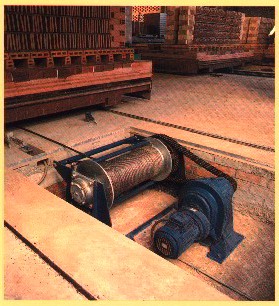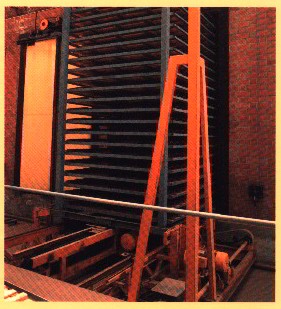 ---